Northwest Christian Education School Board
Northwest Christian Education is operated by School Board who oversees all school operations, appoints the School District superintendent and principals, provides guidance in hiring teachers and oversight of all school's financial operations and management.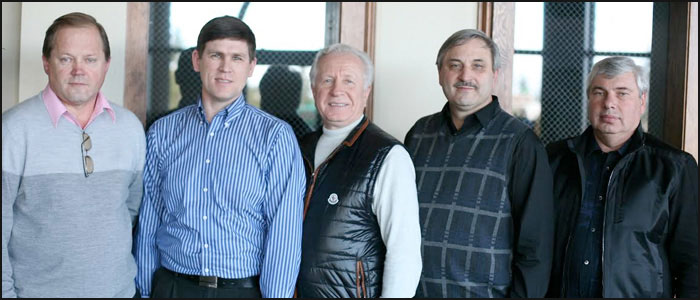 NCE School Board members are selected from NWASBC pastors, school pastors, businessman, and other dedicated people. The Chairman is appointed by a council of pastors and serves for three years with renewable terms. Once selected, board members agree to give their time and talents to ensure that the school prospers and is successful in assisting parents in the training of their children for the glory of God.
Elena V Solodyankin, M.Ed.

NCE Superintendent



Elena V. Solodyankin has more than 25 years of experience in the field of education. Since founding the NCE School District in 2007, she has led the school to become a premier provider of customized learning for grades K–12. Mrs. Solodyankin has been speaking at numerous educational conferences in the US and Eastern European countries about the need for personalized Christian education and how she applied it to raising her 3 biological and 5 addopted children. She holds a B.S in Psychology from Gonzaga University, and an M.Ed. in Guidance & Counseling k-12 from Whitworth University. Throughout her career, she has been devoted to the idea that within the hearts and minds of children and their families is an endless source of inspiration, caring and learning.

Wes Evans, M.Ed.

NCE Speaker & Educational Consultant


Mr. Evans has more than 35 years of experience in K–12 Christian education as a teacher, principal, and school administrator. Mr. Evans expertise includes curriculum development, 21st century learning, strategic planning, leadership and organizational dynamics, best practices in teaching and learning, data-informed instruction, and training and professional development. He holds a M.Ed. in Educational Administration from the University Oregon.

Aleksandr K Sipko, M.Div.
President of NWASBC


Mr. Sipko began his career as a Pastor at the age of 28 and by the age of 30, became a senior pastor of more than 2,000 church members. He was elected in 2002 to lead the Northwest Association of Slavic Baptist Churches (NWASBC) for 10 years. NWASBC has 8,000 members and 30 churches. He has a Masters of Divinity from the International Theological Seminary of Florida, and currently pursuing a Doctorate of Theology at the age of 60. Throughout his career, he's had a passion to serve others and improve their personal and spiritual life.